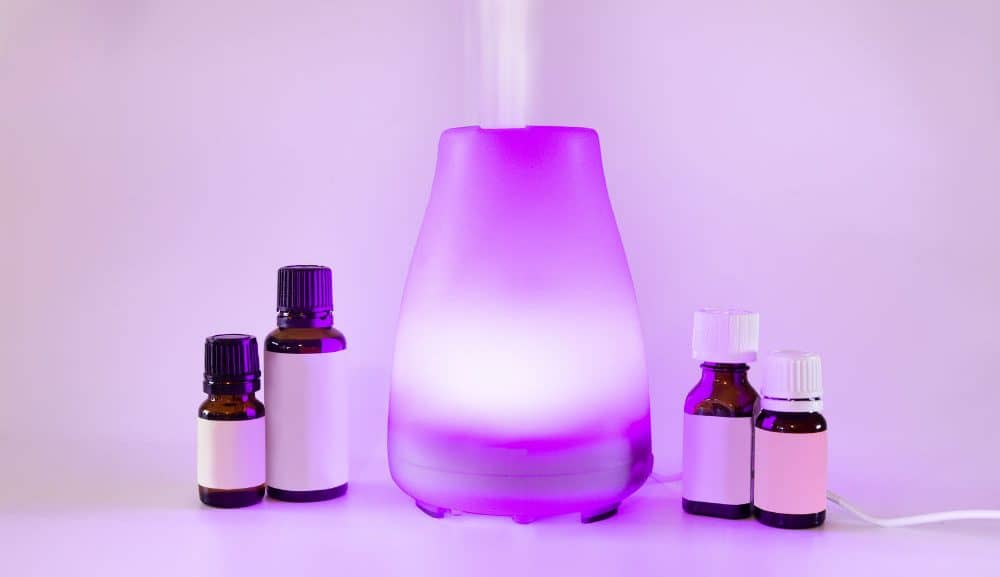 Humidifiers have been a part of many homes for decades. These handy machines help create a safe and clean home environment by balancing the moisture and humidity levels inside a home.
Constantly breathing in dry air has many negative effects on the health of a home's residents. Whether it's adults, children, pets, and even the structure of the house, everyone and everything inside a home can be affected by dry air.
With so many people and things affected by low humidity, it only makes sense that homeowners look into humidifiers to increase the air's humidity levels.
Indeed, a lot of people turn to humidifiers to solve their dry air issues, but are they getting the right one?
For decades, the most popular and common type of home humidifiers have been those that generate warm mist. Although they do work to some degree, they aren't the only option available. Today, more and more people opt for cool mist humidifiers and you will learn later on why.
Cool Mist vs. Warm Mist Humidifiers
Humidifiers that create warm mist have been the go-to humidifier type for homeowners but that is because they are easier to find and relatively cheaper than cool mist humidifiers. However, the truth is that the best cool mist humidifiers offer more benefits than warm mist humidifiers.
Here are some of the reasons why humidifiers that produce cool mist are considered superior than warm mist humidifiers:
Reason 1: Energy Efficiency
Although during initial purchase, warm mist humidifier may seem to be cheaper than the cool mist humidifier, the cost of keeping the former is more expensive than the latter. Warm mist uses heat to expel moisture into the air and this consumes a lot of energy.
Meanwhile, cool mist humidifiers consume less energy by using other methods to produce moisture needed to balance out the humidity inside a room.
Reason 2: Child and Pet Safety
Warm mist humidifiers that heat up water tend to run very hot. This can be a hazard for parents with young children and pet owners as well. By using a cool mist humidifier, you eliminate the chances of accidents even when your children or pets come near the unit that expels the mist.
Reason 3: Easier to Clean
When it comes to creating moisture, warm mist humidifiers boil water to create it. This leads to the formation and clumping of minerals found in the water. This can be a hassle to clean up, especially if the minerals have built up.
With cool mist humidifier, all you need to do is clean the water tank and replace the water often to ensure that no molds grow in them. This makes cleaning up easier and manageable – a great benefit when you have more than one unit at home.
There are more reasons why a cool mist humidifier is a better choice. However, even with just these reasons, choosing cool mist is the better option.
Choosing the Best Type of Cool Mist Humidifier
Now that you've settled on cool mist as your humidifier type, there's one more hurdle to go through.
Not all cool mist humidifiers are created equal and not all of them function the same way. Knowing more about these different types of cool mist producing humidifiers will allow you to choose one that is perfect for your home or office space.
Impeller Humidifier is a cool mist humidifier that uses high-speed rotating discs to create moisture. It works by spraying water onto a diffuser that breaks it into microscopic droplets that it releases into the air. Although this is child and pet-friendly, impurities may collect on the unit if you do not use distilled water. Furthermore, if this type of humidifier is overused, it can trigger allergy and asthma attacks
Evaporator Humidifier is a type of cool mist humidifier that uses a fan to draw air in from the room that it blows through a water-soaked wick. The water then evaporates and is expelled to add moisture into the air that it also helps to cool down. This is an affordable choice but provides mist for a limited space. There are cases when too much mist is expelled and it results in mold growth inside the room.
Ultrasonic Humidifier, meanwhile, uses the power of an ultrasonic vibration to evaporate water to create a cool mist that is expelled into the room. This is considered as one of the best cool mist humidifiers in the market because it offers complete and full control over how long and how much mist is to be produced.
---
Top 5 Choices for Cool Mist Humidifiers
With those factors in mind, here is a list of cool mist humidifiers that you should check out before making the final decision:
By now, you already know that breathing in dry air is very dangerous for everyone, including pets. Those who live in places that have low humidity levels are prone to respiratory issues such as asthma, nosebleeds, and sinusitis, just to name a few.
A cool mist humidifier will help you combat the effects of losing fluids during respiration which leads to a lot of discomfort and possible chronic respiration issues.
Here you will learn more about the Pure Enrichment Ultrasonic Cool Mist Humidifier and the advantages it offers to you along with the features it holds, as well as some of the disadvantages you may encounter while using this brand and model.
Features
Creates safe moisture for up to 16 hours straight
Breathe more easily
Allows a comfortable sleep at night
5-liter tank capacity
Great for bedrooms and offices
360-degree adjustable mist nozzle
Dual-speed control for air adjustment
Allows full customization for mist production and dispersion
Automatic shutoff when water levels are low or when tank is removed
Optional nightlight gives a soft and comforting glow
Verdict
As an affordable and compact choice for a cool mist humidifier, you cannot go wrong with the Pure Enrichment Ultrasonic Cool Mist Humidifier.
It provides decent mist coverage for small to medium-sized rooms, making it the perfect unit for a child's bedroom or an office. You will breathe and sleep better with the help of this humidifier.
Living in an area where dry air is normal is not a good thing. If not addressed early on, it can lead to serious and even chronic respiratory problems, especially in young children.
Symptoms of breathing dry air can range from constant but mild flu and colds to asthma and allergy attacks. If left unaddressed, this can have serious and damaging effects. Those with pets will also notice constant and harmful scratching which is the result of dry skin.
To help counter these negative effects, investing in a humidifier such as the URPOWER 2nd Version Essential Oil Diffuser is a good idea. If you are interested, continue reading to learn more about this diffuser and what advantages it offers to you and your family.
Features
Upgraded version of URPOWER
Creates more mist than the previous version
Great for small bedrooms, office cubicles, and even hotel rooms
Does not change or affect essential oil ingredients
Fights the negative effects of dry air
Stylish and sleek design
Addresses and eliminates dry skin and chapped lips
Adding essential oil gives a refreshingly clean scent
7 different nightlight colors
On/Off cycle can be customized
Automatic shutoff when water level is low
Adjustable mist setting
Verdict
If you want to start your journey into the world of aromatherapy while also making sure that the air you breathe is safe, the URPOWER 2nd Version Essential Oil Diffuser is a great choice. It is affordable, functional, and stylish; everything you could want from a cool mist humidifier.
Low humidity in the air can cause a number of respiratory issues. You will notice this after living a few days in an area with dry air.
Your breathing will become more labored and your skin, lips, and eyes will start to dry out and become itchy and irritated. Although they may seem like minor irritations, this can eventually lead to more serious respiratory issues if not addressed.
One quick and proven way to fix the dry air situation is to look into humidifiers such as the VicTsing Cool Mist Humidifier Ultrasonic Aroma Essential Oil Diffuser. We will discuss it here.
Features
Wood grain coated for a natural and primitive look
Portable and compact design
No unscrewing or screwing needed to add water and essential oils
Easy to use
Large water capacity of up to 300 ml
Can produce up to 30 ml of moisture per hour
Runs up to 10 straight hours
Automatic shutoff when water levels are low
Adjustable light settings
Time settings available in 1, 3, and 6 hours
Steady and continuous mist production setting also available
Verdict
If you want to transform your home into a spa, the VicTsing Cool Mist Humidifier Ultrasonic Aroma Essential Oil Diffuser is the humidifier for you. It is affordable, uniquely designed, and essential oil compatible – perfect for those who want to relax at home while breathing clean and safe air.
Breathing may be a natural act for us, but not all the air we breathe in is good and natural for us. In fact, breathing in dry air is very harmful to humans and animals and can cause severe damage to the respiratory tract and to the skin. This is why many people turn to humidifiers to adjust and control the humidity and moisture in their homes.
If you are interested in creating a home with clean and breathable air, continue reading to learn more about the TaoTronics Cool Mist Ultrasonic Air Humidifier.
Features
Largest water capacity of any humidifier in the market
5-liter water capacity
Runs the whole day without needing a refill
Not essential oil compatible
Easy to control and refill
Mist output up to 300 ml per hour
LED light indicator for water refilling
Silent, ideal for homes and offices
User-friendly
Verdict
Those who want a steady stream of mist through the night without having to worry about refilling their units will find that the TaoTronics Cool Mist Ultrasonic Air Humidifier is a great choice. It's large water capacity and adjustable mist controls allow you to have mist coverage throughout the night without any issues.
Getting enough sleep every night is something many adults struggle with. A lot are left wondering why they aren't able to drift to sleep even after a long, busy, and tiring day.
The culprit might actually be the one you cannot see, but you find yourself surrounded with and consuming every day – the air. Dry air can make night very uncomfortable and will disrupt your sleep. It will disturb you all the more if you have a young child breathing in dry air.
To help counter the nasty effects of breathing in dry air and to help you and the rest of your family sleep better at night, getting a humidifier such as the LEVOIT Cool Mist Humidifier is a smart decision. Continue reading to learn more about this specific humidifier brand and model.
Features
Eliminates dry and congested air and its effects
Allows users to breathe clean air comfortably
Can produce cool mist for over 2 feet using the ultrasonic technology
Virtually silent unit
Provides enough mist for small to medium-sized rooms
Touch sensitive buttons control mist levels, timer, and nightlight option
Instructions manual with cleaning and maintenance tips included
Compact, sleek, and modern design
Condensation marks hidden by opaque sides
Not suitable for use with essential oils
Verdict
The LEVOIT Cool Mist Humidifier is considered by many users as one of the best cool mist humidifiers currently available in the market. It is a reliable unit that is both easy to use and clean. Plus, it is very affordable. These are the features that many people who are new to using humidifiers appreciate and you might too.
Conclusion
Adding a cool mist humidifier to your home is a good investment. It will help you balance out the moisture and humidity levels in your house to ensure that you and your family are always breathing clean and safe air.
There are many options available and the best cool mist humidifier for you will depend on your needs. It's a small investment to make, especially if you want to provide your family with the best living conditions.