If you are looking for a Professional style mouth guard identical to the ones prescribed by the dentist, only a quarter of the cost, look no farther than the Pro Teeth Guard.
You can save hundreds of dollars by going straight to the source, ProTeethGuard is a professional dental laboratory used by dentists to create night guards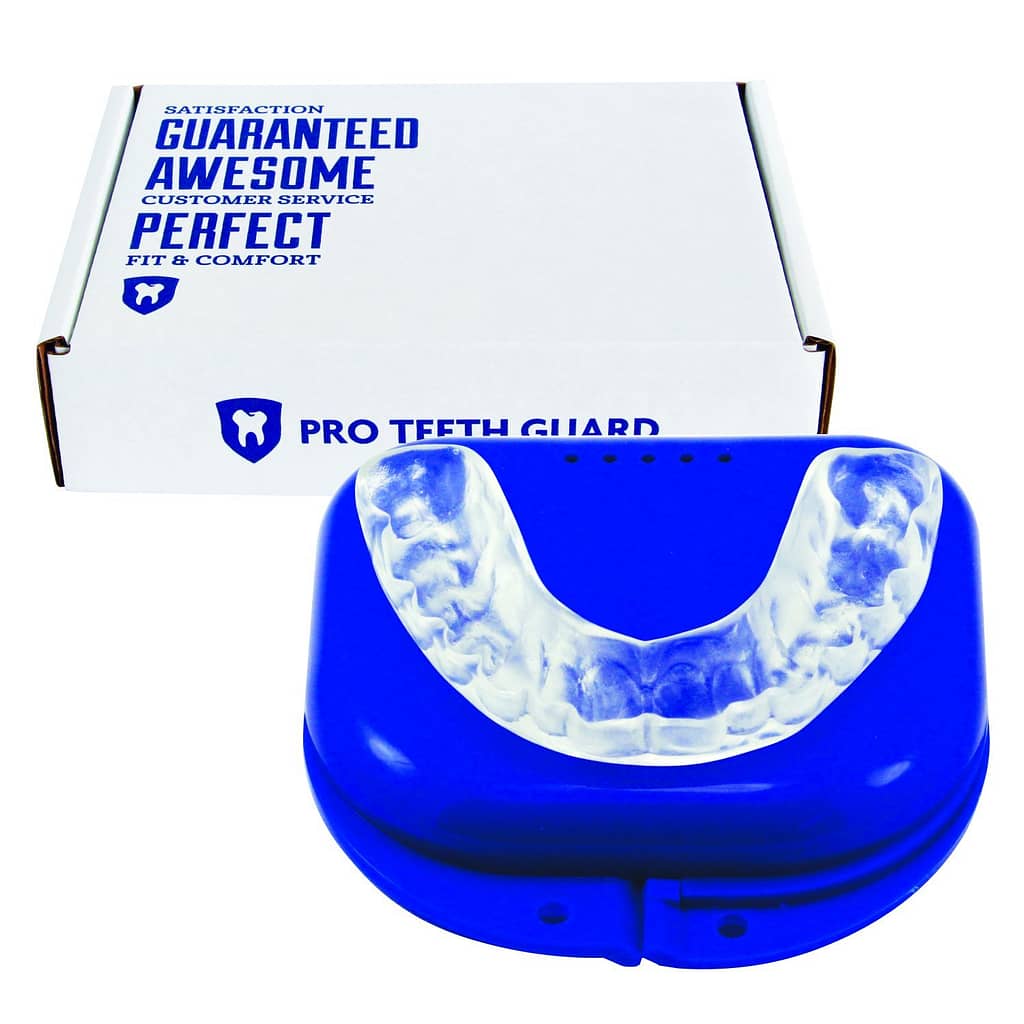 2 Sizes available on Amazon –  Adult-Female and Adult-Male: Make sure you choose the correct type for you before ordering!
Uses a softer silicone material on the inside and hard plastic/epoxy on the outside, which makes for a more comfortable fit.
This is a great investment if you have had significant dental expenses related to grinding, cheap insurance for more dental work in the future!
I have had issues with clenching and grinding my teeth since high school or college days, and have even cracked or chipped teeth bc of it. In the past I always had night guards made at the dentist's (or orthodontist's office), as well as the store bought type that don't fit at all. This was my first time trying the Pro Teeth Guard Custom Dental one, so I was a little apprehensive, but decided to give it a try for the price, and it was surprisingly easy!
I kind of messed up the upper mold that I sent in, and shortly after received another tray and kit for another one. The process was quick and easy, and I received my night guard within days. I have to say this is the MOST comfortable one I have ever had, it is sturdy but not overly bulky (I have a smallish jaw/mouth), not to mention the price is the best I've ever seen for a custom night guard! I am really happy with it, I don't think I will ever get one from anywhere else!

-Bell
1) ORDER ONLINE – make your order online and you will receive an easy to use home impression kit in the mail.
2) MOLD – use the easy home impression kit and mold the putty material to take an impression of your teeth.
3) MAIL – mail the impression of your teeth to our dental lab using the pre-paid envelope.
It takes about 15 minutes to make the molds of your teeth.
All purchases are covered by a 365 DAY 100% MONEY BACK GUARANTEE – No questions asked. Just return the product for a full refund if you're unsatisfied for any reason. They pay for return shipping.
If you want a professionally custom molded mouth guard but don't want to pay $600+ for it, try out the Pro Teeth Guard!