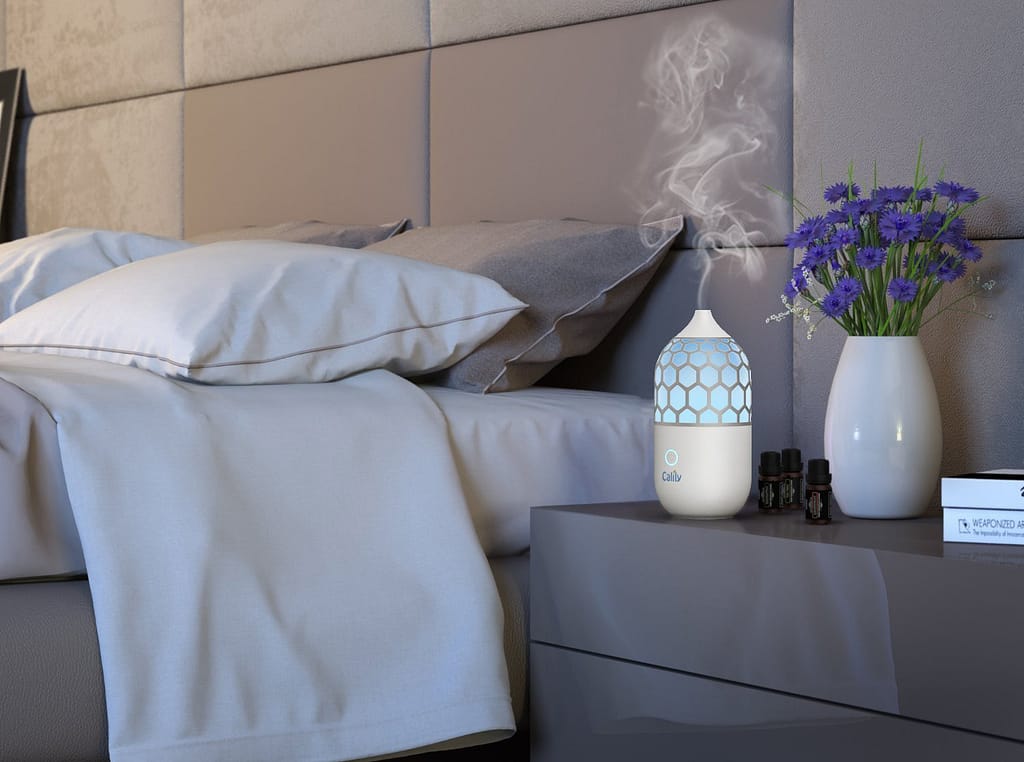 Do you have trouble sleeping because of stress? Do you get colds and coughs often? Do you have problems with headaches or dry eyes? Aromatherapy can help with all of those problems and more. The easiest way to experience aromatherapy in your home is to buy an essential oil diffusers. The best essential oil diffusers use ultrasonic technology to combine water and essential oil into a fine mist that fills your home with the aroma of your choice.
You don't want to waste your time or money, so how can you find the best oil diffuser? I looked at the top rated oil diffuses to find the best essential oil diffuser under 40 dollars.
10. Now Foods Ultrasonic Wood Grain Oil Diffuser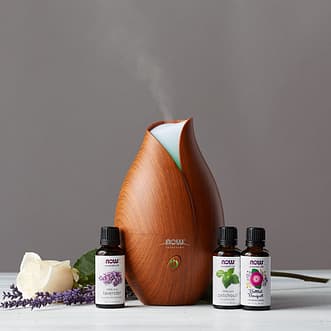 The worst diffuser on the list is also the most expensive at around $35. The Now Foods Ultrasonic Wood Grain Oil Diffuser got the job done and diffused aromatherapy scents for some users, but the critical reviews knock down its credibility. Some users reported that the water reservoir can't be opened for cleaning and developed black mold. If you're wondering if the Now Foods diffuser at least gets the diffusing part right, some users say yes. However, others say the water and oil don't stay mixed together well, so you lose aroma fast. If you have the experience of the good reviews, this is a fine option. But in balancing the price and the possible bad outcomes, maybe not so much.
9. ArtNaturals Essential Oil Diffuser
For a slightly cheaper option, the ArtNatural essential oil diffuser is around $25. Its fan is silent, and it has an auto shutoff feature when the water level gets too low. Reviews for the ArtNaturals complain that the mist is too fine, so it doesn't diffuse a scent well. That also means it doesn't humidify the air as much as other diffusers. If you don't want a strong scent or humidifying capabilities, this could be a decent option.
8. InnoGear Aromatherapy 100ml
The InnoGear Aromatherapy Essential Oil Diffuser is another cheap, solid option at around $15. Its 100ml tank offers around three hours of continuous operation or six hours of intermittent operation. It has the same auto shut-off and seven color changing lights as other models. Some customers complain that, while you can turn off the lights for use while sleeping, the "on" light is too bright itself. If you plan to run your diffuser while sleeping, this might not be the best option.
7. Calily Ultrasonic Essential Oil Diffuser
The controls on many diffusers are on the base. Pressing buttons on a small diffuser filled with water can be annoying and potentially cause spillage, which is where the Calily Ultrasonic cones in. For around $25, this model comes with a remote along with the same basic diffusing and auto shutoff features as other models. This model only has four colors to rotate through while the others have seven. However, the remote means that you can turn it on or off, and control those colors, from across the room. So if the mist is too strong to keep the unit by your bed while sleeping, you can still control it without having to get up.
6. Calily Eternity Ultrasonic
Calily also makes a unit without a remote, the Eternity Ultrasonic. For about $20, it operates up to three hours and has four colors that rotate, as well as having auto shut off. Without a remote, it's operated by a single button on the front. At only about six by four inches, the unit is extremely small. It has a honeycomb design that offers more aesthetic appeal than the smooth plastic of other models. That means it's not ugly or obtrusive in a stylish room.
5. PureSpa Essential Oil Diffuser
For about $30, you can have a unity that ionizes as well as diffuses your essential oil with the PureSpa Essential Oil Diffuser. Ionization offers more health benefits for you and your family than plain diffusing. It lasts up to seven continuous hours. The PureSpa also has a colorful light rotation. However, customers complain that you can't keep it on one color. You either have to choose rotation or no color at all. If you don't plan on using the lights, it's a good option.
4. URPOWER Ultrasonic 500ml
For a large room, the URPOWER Ultrasonic Aromatherapy Essential Oil Diffuser is a great option. At around $25, it has a 500ml tank, the biggest on the list. It's a humidifier and a diffuser that can be used for 10 continuous hours. If you want to use it in shorter bursts, it has timers for one, two, or three hours. The only drawback to this model is that it needs to be cleaned once a week. Most models are low maintenance and require little to no cleaning, but if you don't mind some cleaning, this is the best essential oil diffuser for a large space.
3. URPOWER Wood Grain Ultrasonic 300ml
For about $30, you can have a smaller URPOWER model. This 300ml tank model comes in a fashionable wood grain look, although it's not real wood. It has timers for one, three, or six hours as well as a continuous mode. It has seven light colors that can cycle or stay steady. However, if you use a timer, the lights stay on once the timer is done. On continuous mode, the lights shut off with the auto shutoff. If you have a large space and want a little more fashion than the other URPOWER model, this is a good option.
2. InnoGear Wood Grain Ultrasonic 200ml
If you like the look of wood grain but want to switch out your scents more often than 300ml use, the InnoGear Wood Grain 200ml diffuser is a good option at around $25. It also has four timers, seven colors that can rotate or be steady, and the wood grain look. The mist can either be high or low, so you can choose the amount of scent diffused in your room. It's also very quiet. One of the biggest benefits of this unit is that the lights come out in a few bands, not the entire unit. That way if you want just some light at night, this is the best essential oil diffuser for sleep.
1. URPOWER Essential Oil Diffuser
The URPOWER essential oil diffuser is generally the best essential oil diffuser at around only $15. It humidifies the air and provides your chosen essential oil scent. It has the seven different colors other models do. It has the auto shutoff when water runs out of the 100ml tank. It also comes with a measuring cup for the water and a well written user manual. All of these features sound basic in comparison to other models, but what makes this the best is that it also gets fantastic reviews. Sometimes sticking to the basics is the best option, because then the basics are refined.
The best essential oil diffuser really is the most basic URPOWER Essential Oil Diffuser. For someone new to the oil diffuser game, you only need the basic features. URPOWER does basic well, which is what you want. Plus, at only $15, you have more money to spend on essential oils to put in your oil diffuser. For you, as you get into oil diffusing for your bedroom or office, this is the best essential oil diffuser of 2019.
Get the URPOWER and see how you like it. Play with oil combinations and test out how they can improve your overall health. If you learn that you do love oil diffusers, then spend the extra money to get one that can fill a larger space or has more features. To start, though, go with something that has the reviews to back up its claim to quality.