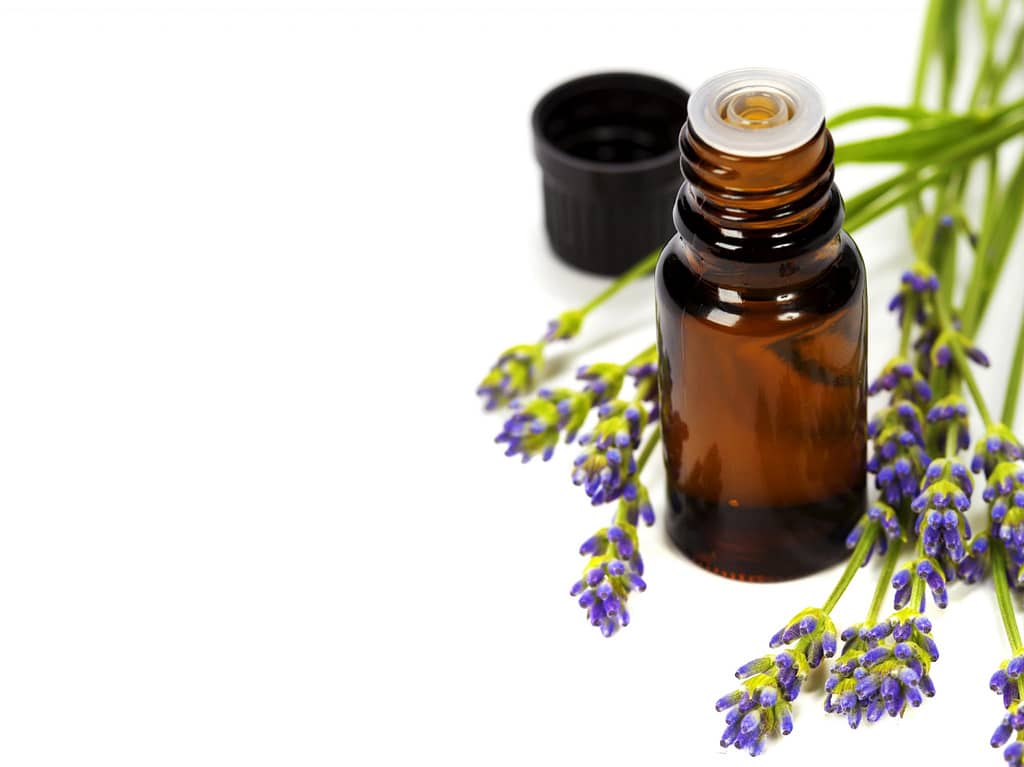 The hunt for the best affordable essential oils is over, once you finish reading this article that is!
Thanks to Amazon, it has made finding the best place to buy essential oils a breeze! The trick is trying to find the best product within the vast amount of pages of the most popular essential oils. When looking for the best essential oils and sets, it is important to look for three things; variety, affordability, and, the obvious factor, quality.
If you decide that you want to look into other sets, I highly recommend scouring the Q&A and review sections to get further information. All products discussed are linked for your review, but the following information is based on information as of August 2019. I wish you the best of luck in your essential oil journey, and be sure to do your research!
1. Healing Solutions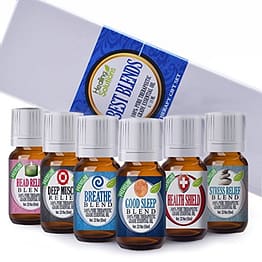 Best Blends Essential Oil Set by Healing Solutions produces six 10-milliliter combination oils that work with each other to achieve the desired effect, for around $20/set. For example, their Breathe Blend Essential Oil contains cardamom, eucalyptus, laurel leaf, lemon, peppermint, pine, and tea tree. The combination of these plants would produce a potent aroma aimed at helping clear major airways for you to breathe more easily. The Best Blends set was ranked #14 in Essential Oil Sets by Amazon reviews with its average 4.5 stars. Of the 6,000+ reviews on the Healing Solutions Amazon page, the use of this set is overwhelmingly positive as it covers a large variety of ailments and works like therapeutic grade essential oils.
2. Radha Beauty
Aromatherapy Top 8 Essential Oils by Radha Beauty produces "bottled in the USA" singular scents in 10-milliliter bottles. The set runs for around $20, which is among the most popular essential oils to buy on Amazon. The scents in the set are typically lavender, tea tree, eucalyptus, lemongrass, orange, peppermint, frankincense, and rosemary that you can use separately or in combination in a safe manner. Radha Beauty attests that their products contain no chemical additives, fillers, artificial fragrances or synthetic dyes in their essential oils. Ranking at #10 in Essential Oil Sets with 4.2 average stars, it has earned overwhelmingly positive reviews from verified purchasers. With stats like that, there's no wonder it's earned a top spot for best smelling essential oils for diffusers.
3. Natrogix Bliss
Bliss Essential Oils by Natrogix contains their top 9 oils in 10-milliliter bottles for around $20. Natrogix stresses the importance of pure plant extracts in their sets of tea tree, lemon, lavender, sweet orange, rosemary, lemongrass, frankincense, peppermint, and eucalyptus to get the best therapeutic uses. The standard soothing, stimulating and calming effects are all present thanks to the company's use of therapeutic grade essential oils. Amazon has this top 9 set ranked at #7 in Essential Oil Sets with 74% of consumers giving it 5 stars! The reviews are top-notch with limited shipping errors, meaning you get to capitalize on your purchase. Meanwhile, for a limited time, this set offers a free e-book "200 Essential Oil Blends for Peace, Health and Wellness". The recipes it contains are meant to guide you to combine the scents and their integral uses in different releasing methods.
4. Artizen
Aromatherapy Top 14 Essential Oil Set by Artizen offers unique names and blends of 5-milliliter dropper bottles for roughly $20. The scents it contains are; breathe, cedarwood, eucalyptus, frankincense, good sleep, lavender, lemon, muscle relief, peppermint, robbers, rosemary, stress relief, sweet orange, and tea tree. The combination scents contain various scents for maximum results, all of which can be found on the Artizen Amazon page in the Q&A sections. With 4.4 stars and in #5 on the Amazon Essential Oil Sets, this product has a lot of potentials for new oil users to experience the various effects of combination oils and individual basic scents for you to discover. The reviews of positivity from Artizen deemed it as the best cheap essential oils with the best variety.
5. ArtNaturals
Therapeutic-Grade Aromatherapy Essential Oil Set by ArtNaturals has eight 10-milliliter bottles of basic scents for roughly $17 an order. Such scents in their set are tea tree, lemongrass, eucalyptus, rosemary, orange, lavender, peppermint, and frankincense. The product details contain great information for beginners, and claims their product is among the best organic essential oil brands. With the reviews left by over 7000 customers, the set of 8 basic scents contains the best lavender essential oil with the right potency for the job! While it has the most controversial reviews compared to our other product reviews, it is safe to say that the product itself is definitely worth the price tag and there's no way your wallet can stay mad.
6. Healing Solutions
Family Doctor Essential Oil Set by Healing Solutions offers a set of 14 with, you guessed it, 10-milliliter bottles for roughly $40. The scents are among the same regimen with breathe, eucalyptus, health shield, frankincense, good sleep, head relief, french lavender, muscle relief, sweet orange, peppermint pharma grade, relaxation, rosemary, stress relief, and tea tree. If you're curious about what is in the individual blends, be sure to check the Amazon page for more information. The 4.3 stars it has earned, the oils are regarded as qualitative and kosher! It's the biggest set so far with the most variety and quantity, but let's dive into the last half of our list!
7. Natrogix Nirvana
Nirvana Essential Oils comes from Natrogix with a set of 18 individual scents and a recipe book for roughly $40. The scents it contains are tea tree, lemon, lavender, cedarwood, cinnamon leaf, sweet orange, rosemary, lemongrass, basil, copaiba, frankincense, peppermint, eucalyptus, bergamot, and spearmint. With this large variety, it offers a huge amount of benefits to reap hundreds of uses. With 4.3 stars overall, this is one of the best affordable essential oils in a set! While more expensive, the reviews seem to point towards a qualitative product for all users!
8. FineVine
Aromatherapy Essential Oils Gift Set by FineVine provides their top six scents in standard 10-milliliter bottles. At roughly $14 a set, it contains eucalyptus, orange, lemon grass, lavender, peppermint and tea tree. These popular scents have great reviews on their quality and useability for the new users and experienced. The scents provide a thick aroma without having to use double the recommended dose.
9. Urpower
Urpower's Essential Oil Gift Set arranges their top six 10-milliliter bottles for roughly $14/set. The set is furnished with lavender, peppermint, sweet orange, eucalyptus, tea tree, and lemongrass fit with dropper caps for easier extraction. The reviews mention it's great potency, allowing the oils to work wonders on homes with diffusers.
10. Divine Botanics
Our final set comes from Divine Botanics with six 10-milliliter Synergy blends for roughly $20 a set. Each blend is adequately named depending on their contents. The oil combinations are found in the description of the product, and these blends contain; breathe, energy, anxiety, sleep, thief and mood. As an example, the thief blends contain cinnamon, clove, rosemary, eucalyptus and lemon. The product comes with an interesting blend card providing the best uses for each bottle to maximize the results.
While there are thousands of options for the best smelling essential oils for diffusers, there is only one extra tip I can provide outside of the information from earlier in this article. That tip would be READ EVERYTHING because no information is bad information when exploring with oils.
The oil sets above contain the best essential oils and sets on Amazon, which should prove helpful to users of any experience level when looking for their next brand of oils to explore. With that, good luck in your ever-vigilant essential oil quest, and stay in your best scent!